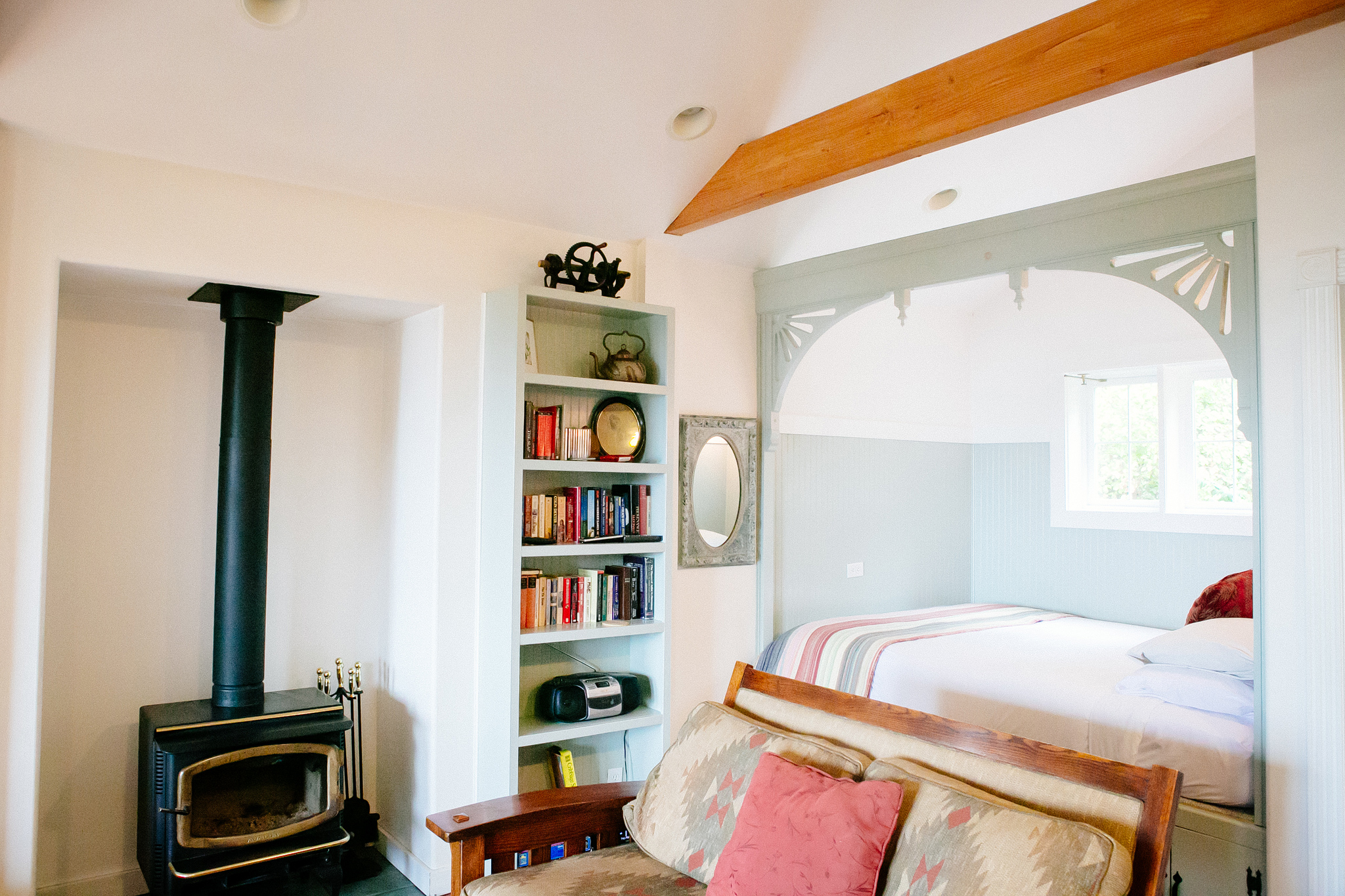 The Lummi Cottage has a wonderful view of the water and mountains and access to our private beach. It has a full kitchen, full bath and built in queen size European style alcove box bed.
It has a covered porch, high ceilings with a ceiling fan, wood stove, hardwood floors and a Mission style oak couch with a big comfy leather chair in the corner. There is satellite TV, DVD, radio with iPod port, and free wireless internet access.
The Lummi Cottage is sited for maximum privacy and seclusion. It is perfect for a romantic getaway.
*Please note that the Lummi Cottage is located about 200 feet down a trail from the parking area. It is not suitable for people who are disabled or have limited mobility.